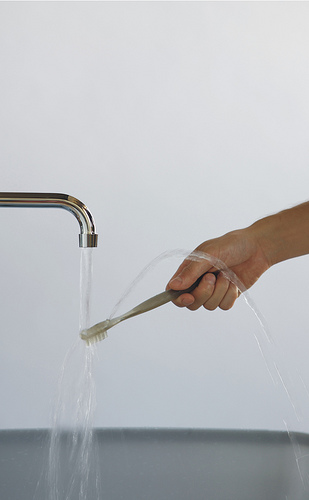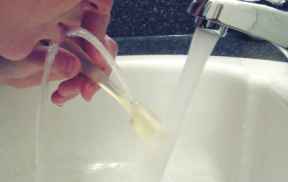 A TOOTHBRUSH CAN REDIRECT WATER FROM A FAUCET TO YOUR LIPS FOR EASY RINSING.

New way to get water into our mouths for rinsing out toothpaste suds after brushing.  And, people love water fountains.

Features:

- No disposable rinsing cups

- No glass to wash or soap to buy

- No cup to add clutter to sink area

- Water fountain/play incentive for children to brush teeth

- Great for travel, cramped bathrooms and tiny sinks

- Concept can also be applied to electric toothbrushes...

- Does not add cost to manufacture (FREE bonus Fountain Feature)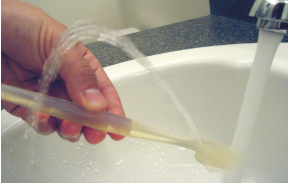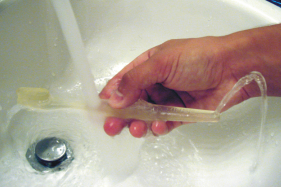 © 2007 Amron Experimental, Inc.  Worldwide Patents Pending.  All rights reserved.

//EMAIL UPDATES//

SIGN UP FOR 'BRUSH & RINSE' PRODUCT NEWS...

"The jurors loved the way a common-looking toothbrush, gently tweaked, could shape tap water into a fluid parabola as perfect as the St. Louis Arch. They talked about the wonderfulness of harnessing the appeal of water play to transform a universally unloved chore, repeating comments about the power of design to create moments when ingenuity boosts utility to an emotional "A-ha!" Their solidarity was too strong to rouse any pithy debate, however. "Will it entice kids to brush their teeth?" (Tobias) Wong wondered. No matter, said Jeremijenko: "It rescripts a daily activity into something fantastical." ...(It) reminded the jurors of the deepest and most primitive powers of design: to create wonder where it's least expected; to make something out of nearly nothing; to reduce people to two words.  Wow.  Cool."




















- Barbara Flanagan  //I.D. Magazine//
2007 I.D. Annual Design Review   // Winner - Best of Category //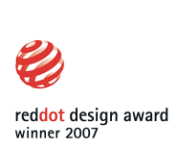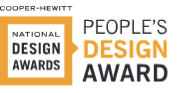 VOTED TOP 10 DESIGN OF 2007

INVESTMENT OPPORTUNITY Now selling a 5% stake in the Brush & Rinse Intellectual Property (patents).  For more information email support-at-Moq7-dot-com.

"It's a insanely simple idea, but Amron Experimental really captured a lot of hearts, minds and minty-fresh mouths with its Brush & Rinse toothbrush concept. Sporting the same boring bristles and molded plastic of every other toothbrush produced this century, the Brush & Rinse has a slightly indented back, which lets you redirect water and... well, brush and rinse."  - Engadget

"We love the design's simplicity and easy effectiveness"  - Treehugger

"Brush-and-rinse creates adventure from the routine" - Popgadget

"Brush And Rinse is 100% concentrated genius. A cleverly shaped recess in the back of the brush channels water upwards like a fountain for the purposes of rinsing. So nice. It pains me to say its not available for purchase." - It's Nice That

"Brush&Rinse is an ingenious fun idea by Scott Amron at Amron Experimental which adds a simple curve to a toothbrush that creates a redirection of water from the sink faucet for a fountain like spout to sip and rinse from." - DesignVerb

"Brush and Rinse is a darned clever idea" - Boing Boing

"Excellent idea. Sign us up." – Gizmodo

"a new trick for that ol' familiar tool: your toothbrush." – Life Clever

"ingenious toothbrush design" – Apartment Therapy

Toothbrush, Now with Fountain Feature

"a great idea... Very clever!" – Medgadget

"a tooth brush with a difference" – TrendThink

"interesting tiny tweak that adds functionality to the device in a subtle way." - PSFK

"i love the way scott modified a simple, classic toothbrush shape to create something fun and functional" - DesignSponge